Kitchen – Dining with Window Seat, long roof light, large hardwood sliders/windows & discreet but plentiful built in storage, lots of natural light and great connection with the garden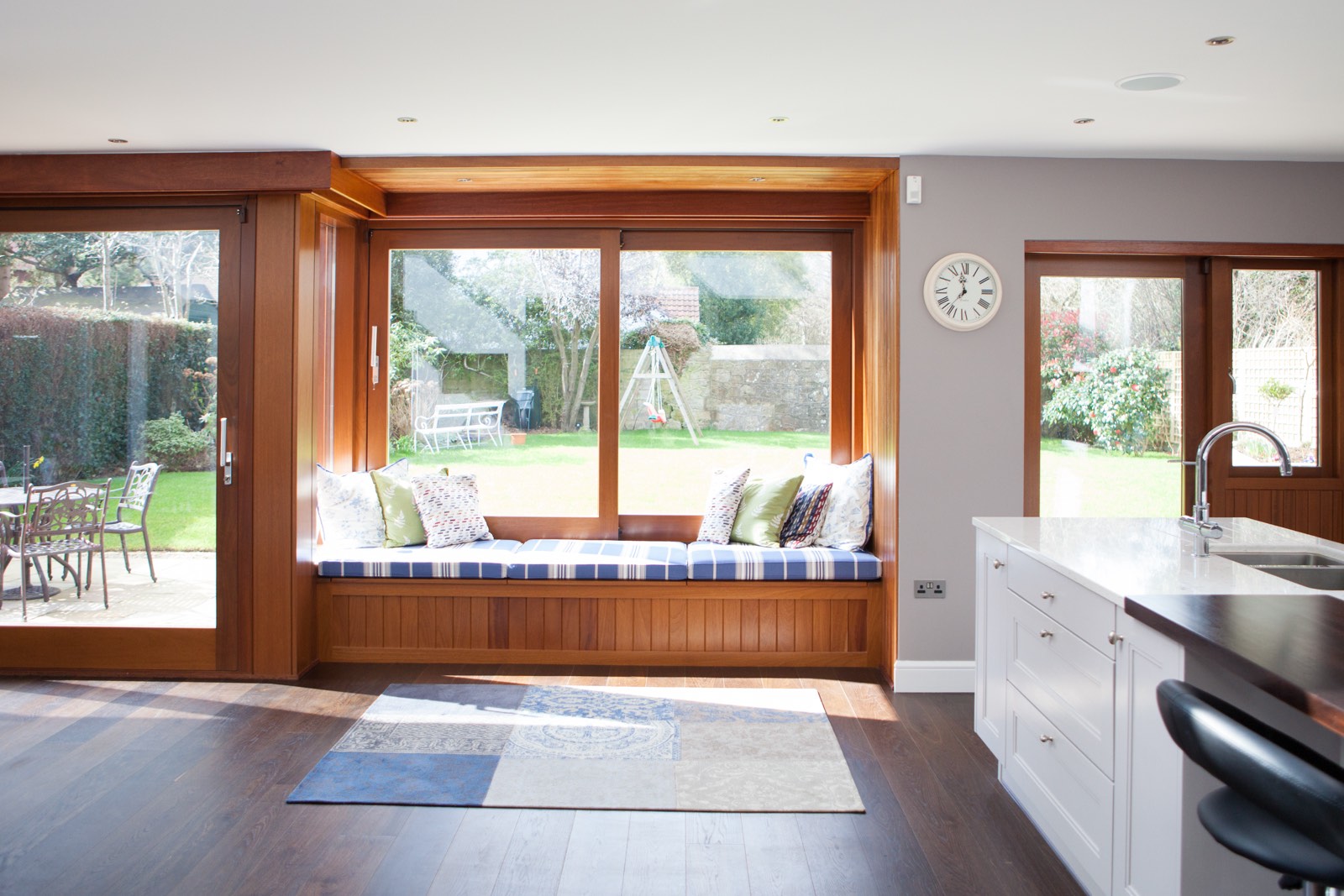 The brief for this project was to create a kitchen dining room with lots of light and good connection with the garden to replace an existing sunroom that was always either too hot or too cold – as so many of them are!  The design was to include plenty of storage that is discreetly blended into the design. We used beautiful hardwood sliding doors, windows and a huge roof light to achieve the desired effect.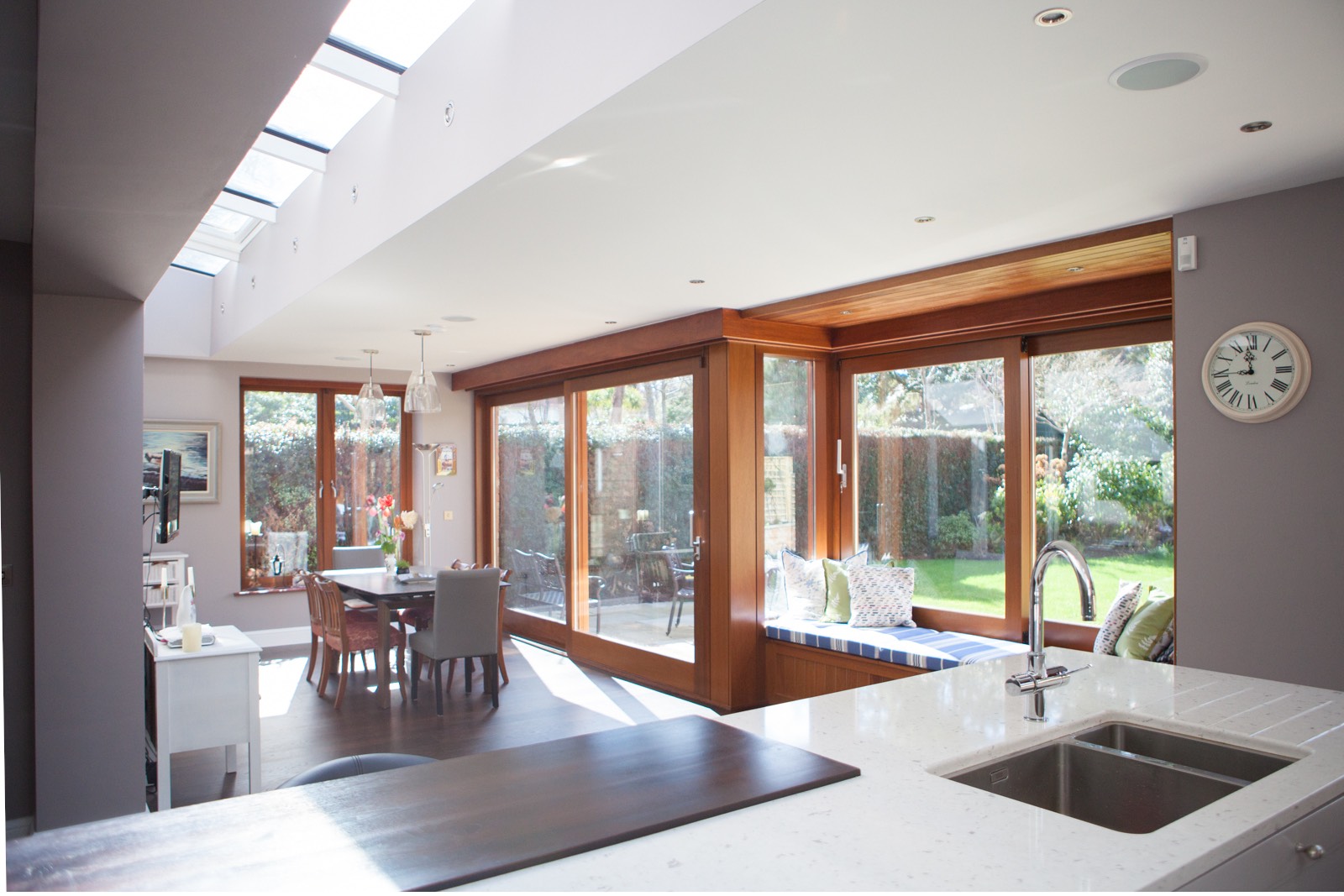 The roof light brings in lots of light and a play of shadows as well as allowing for cross ventilation on hot days to help prevent overheating.  Baffles to match the windows were employed to conceal blinds when they are not in use.  Integrated storage is included beneath the window seat. There is plenty of space to sit, chat and enjoy the garden.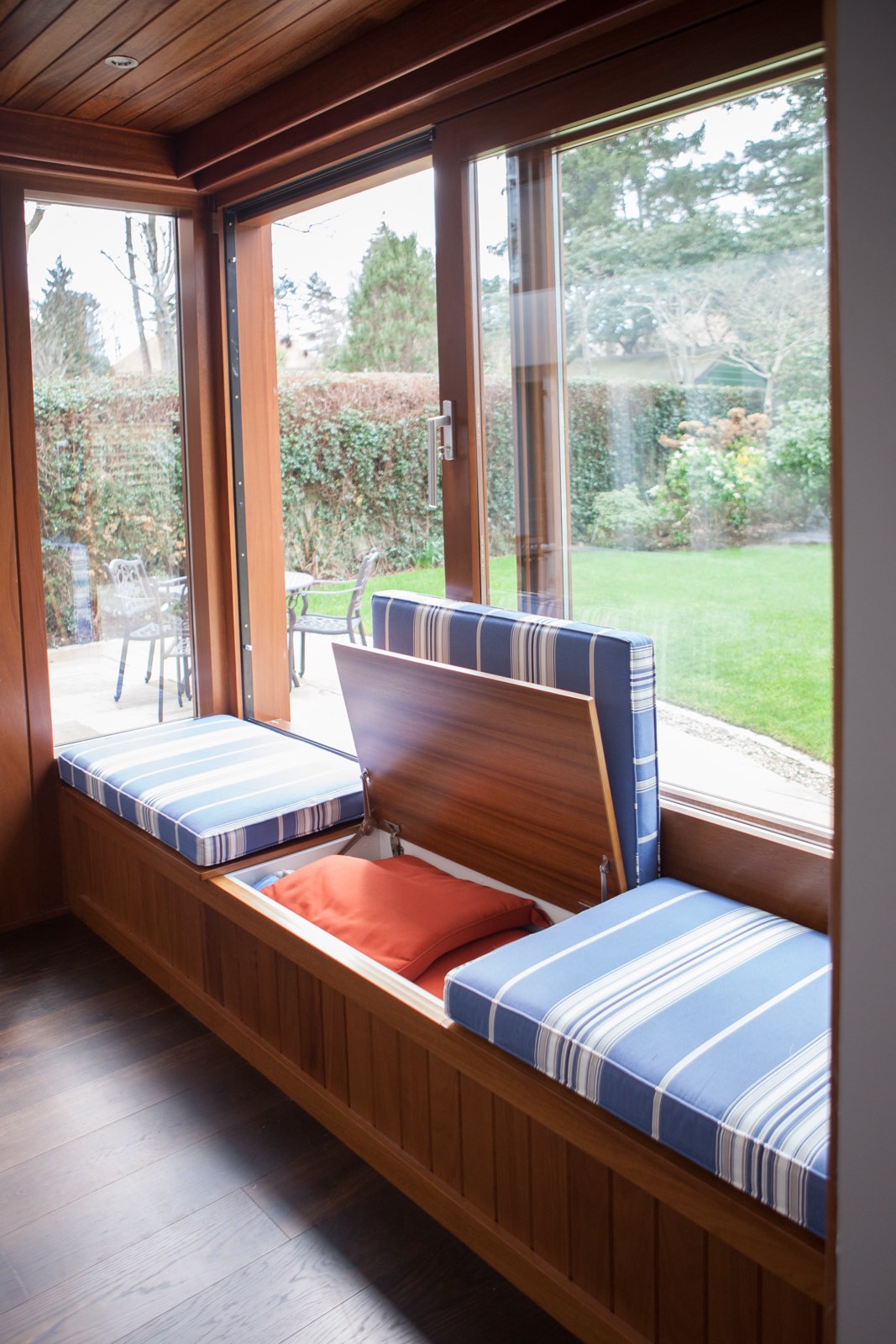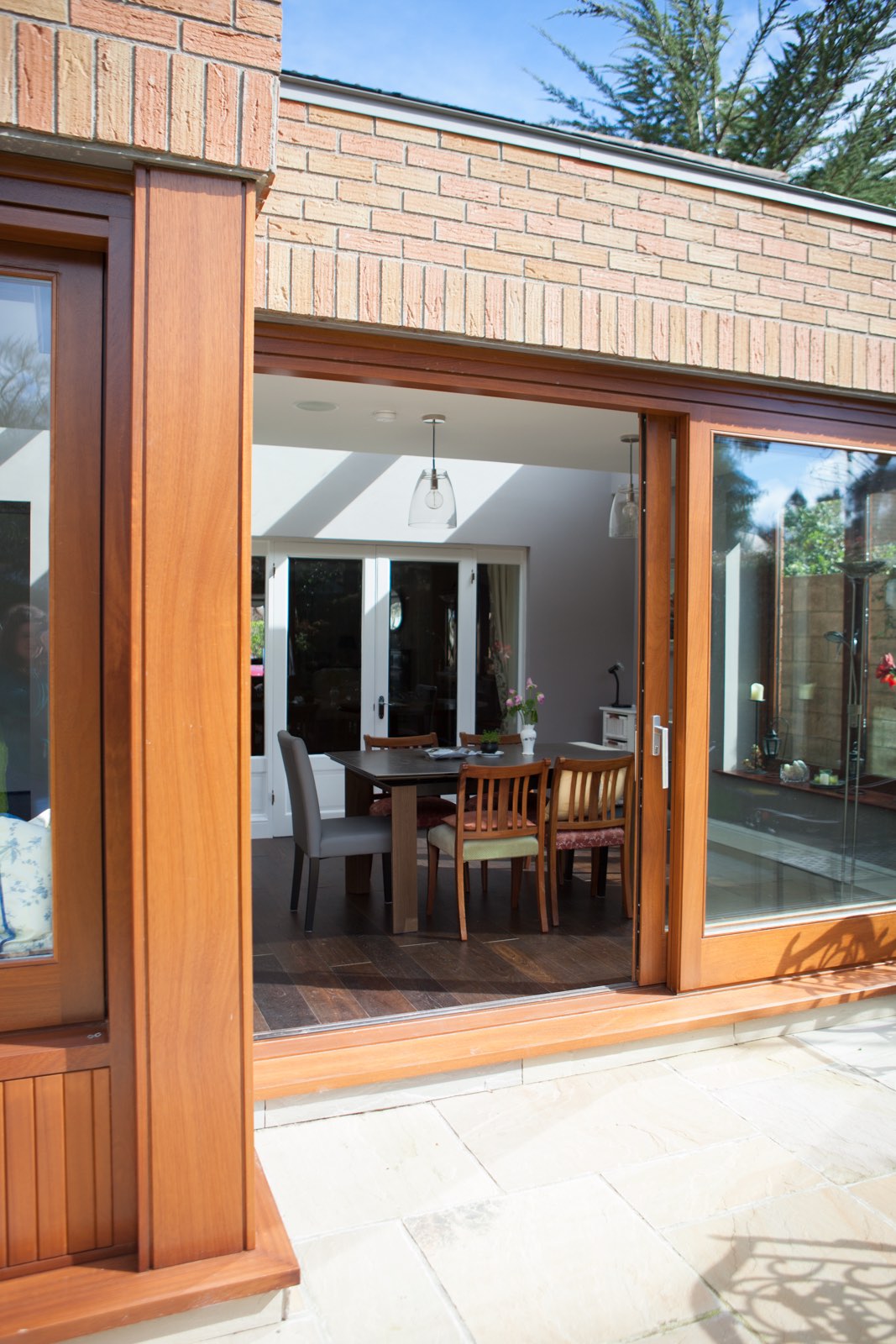 A space for Entertaining and enjoying the Garden
Below is a selection of images showing this project to give you a more complete feel of what was achieved.
Materials were carefully selected to blend in with the existing house while providing and giving a lasting feeling of quality. 
We provided a full architectural service on this project which included a successful planning application.  
This project featured in House and Home Magazine's Kitchen & Bathroom Supplement for July-August 2015.  We would like to thank Jennifer Power who worked with us on this this project and Aine Teahan for her beautiful photographs.
"We now have a beautiful new bright light-filled kitchen/family room with massive amount of storage, a lovely long window seat with storage under for garden cushions, etc., huge slidig doors to the garden and ample space for a large expanding dining table.  We regularly seat all 17 of the extended family for meals including Christmas Day this year. 
We would be very happy to recommend Tara Cooke and her team.  She listened to our requirements and came up with a great design."
Jennifer & Frank
Full Testimonial in Testimonial Section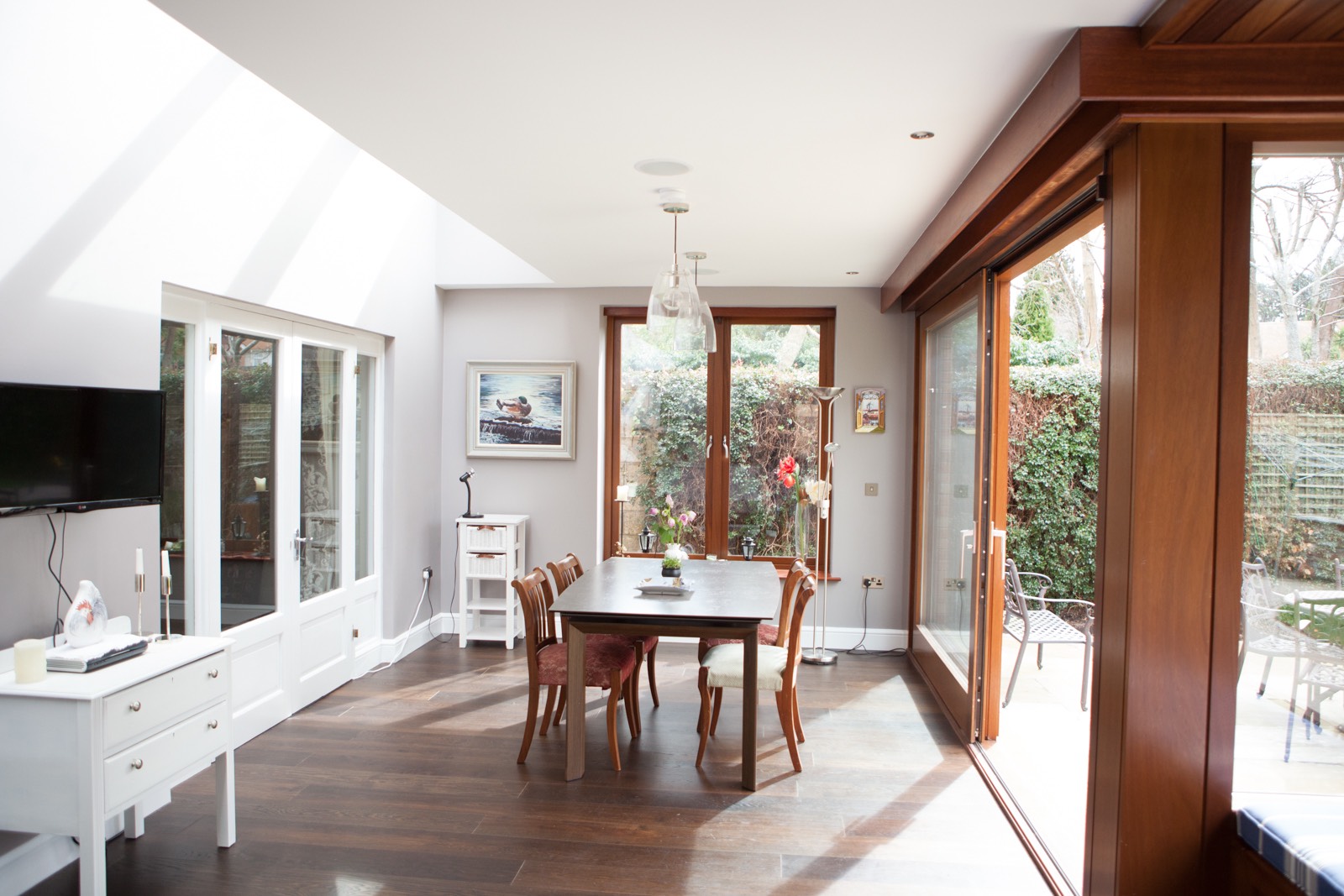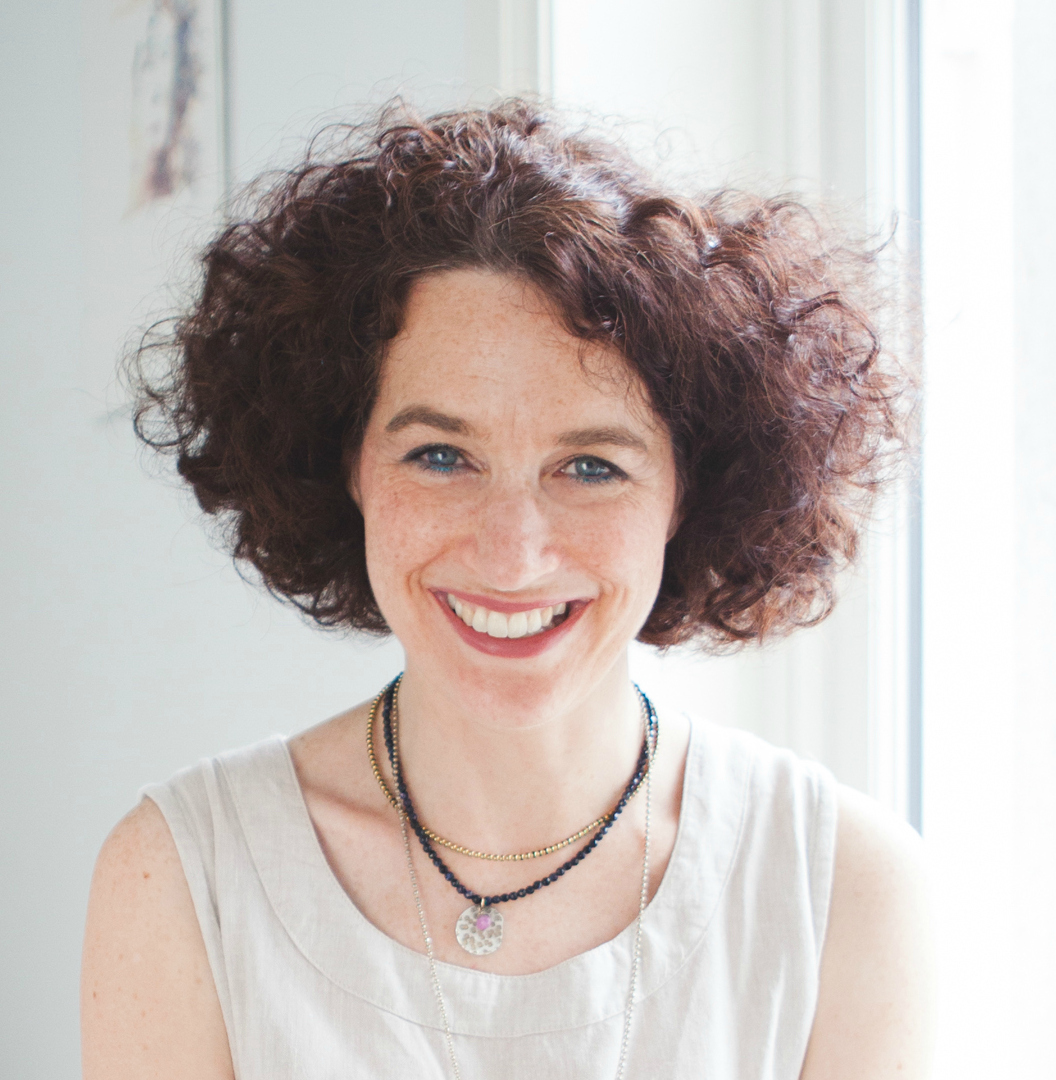 Architect B.Arch.MRIAI
RIAI Practice accredited in Conservation at Grade 3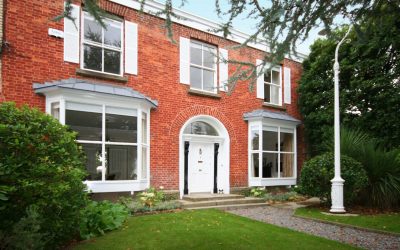 Repairs, Alterarations and Extension to a Family Home in an Area of Residential Conservation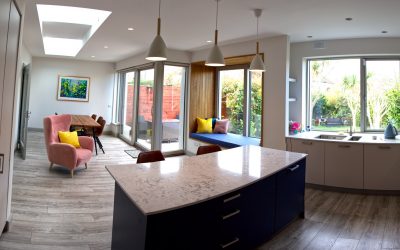 Glenageary ExtensionThe brief for this project was to replace an existing extension of very poor construction that was generally very cold and unattractive to the back, similarly miserable side passage enclosure with a new modern, bright, well insulated kitchen-dining...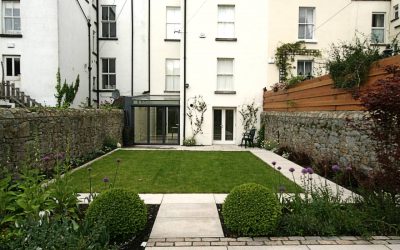 Protected Structure 1 Dun LaoghaireGlass extension & new layout at basement level to improve insulation, storage, daylighting, flow & connection with the garden in a house where the basement is used on a day to day basis for family cooking, eating, relaxing...