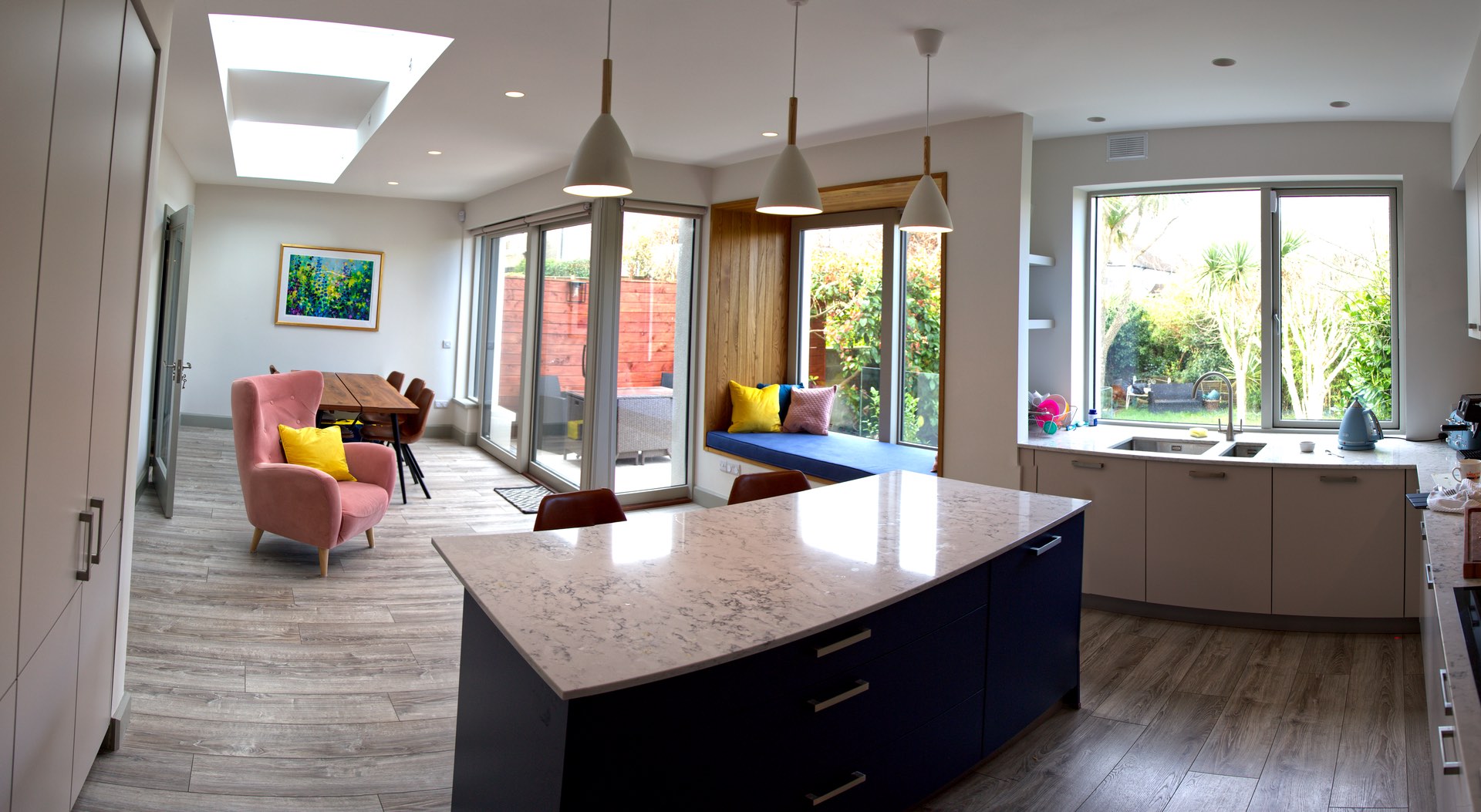 The brief for this project was to replace an existing extension of very poor construction that was generally very cold and unattractive to the back, similarly miserable side passage enclosure with a new modern, bright, well insulated kitchen-dining room.  The extension connects to existing sitting rooms through glazed French doors that allow the rooms to be connected or separate depending on what suits on a given day.
The clients were keen to include nooks and places to read, hence the window seat which frames the view of the palm trees and garden…now clearly visible from the hall having been hitherto hidden by the old extension.  Light flows throughout this extension which includes two connected large rooflights (not visible in photographs taken to date) into the hall.
As part of the extension alterations were made to the original part of the house to replace the existing kitchen and breakfast room with a new inner hall with long storage wall leading to the extension with a new downstairs shower room and utility room to the side.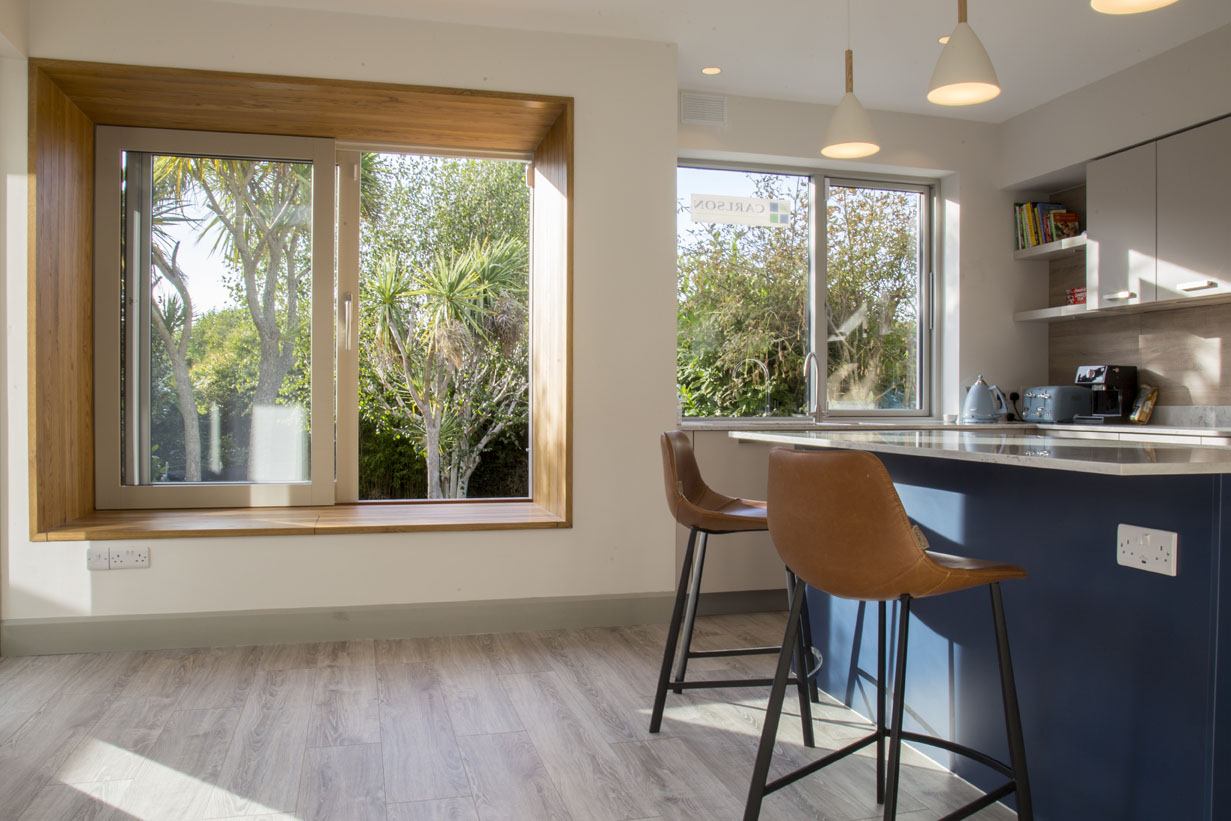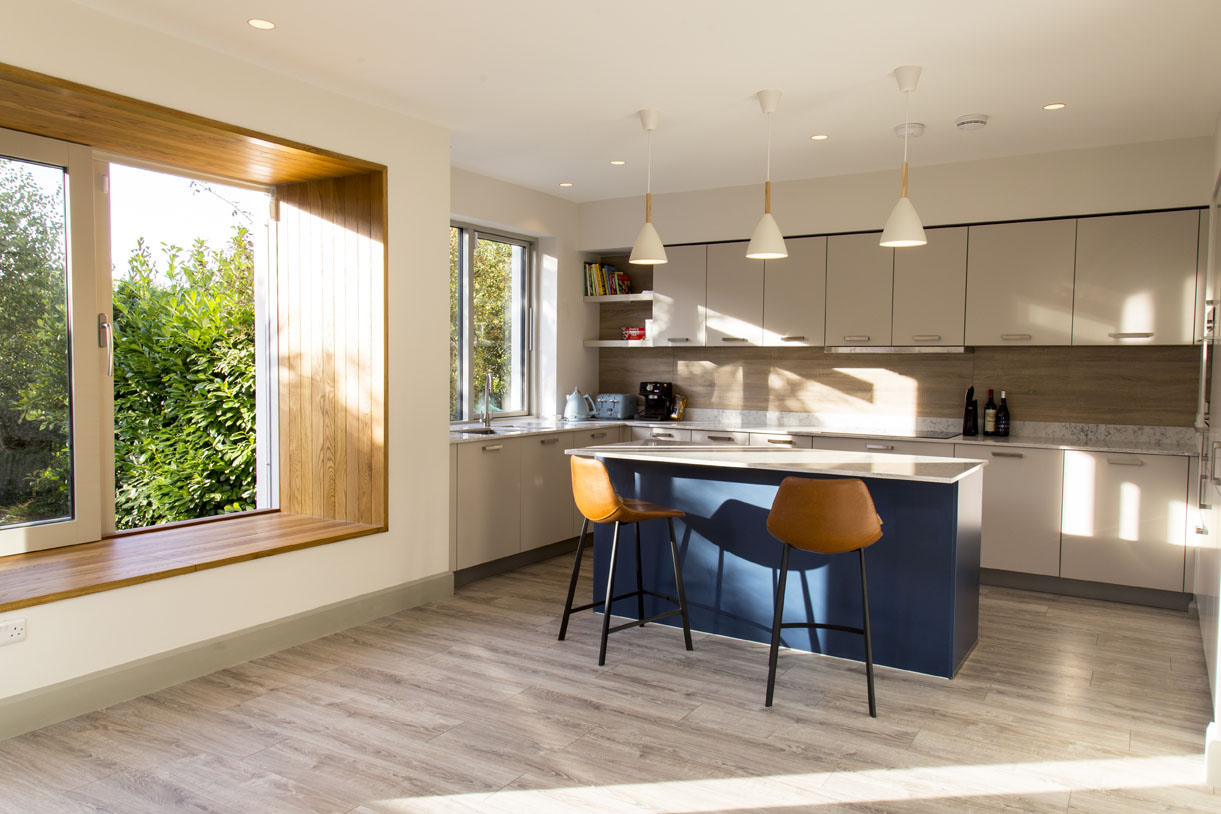 The beautiful window seat includes discreet but very useful storage as well as providing a lovely place to curl up with a book or cuppa and enjoy the view of the garden.
Please see below some photographs of the completed extension and the structures it replaced.
Site challenges included an overlooked site with a big drop between the house and garden with a limited part of the garden catches the sun so the large slider from the dining area (photos to follow) opens onto a small raised patio with steps down to the garden.  The extension was under 40sq.m. and did not require planning permission.
"Getting Tara involved was one of the best decisions we made in our home extension project…"We started the project with a dated 1950s house and ended with a modern, bright, warm and well-designed house to take us into the 2020s. Where we previously had a cold dingy kitchen that we actively tried to avoid, the new open kitchen dining area is now the centre of our family's life. Adding a downstairs bathroom, utility and plenty of storage also brings a level of practiciality that we are really delighted with."
Sean and Angela
(For the full reference please see Testimonials Section)
We would like to thank Sean for his beautiful photographs of the extension.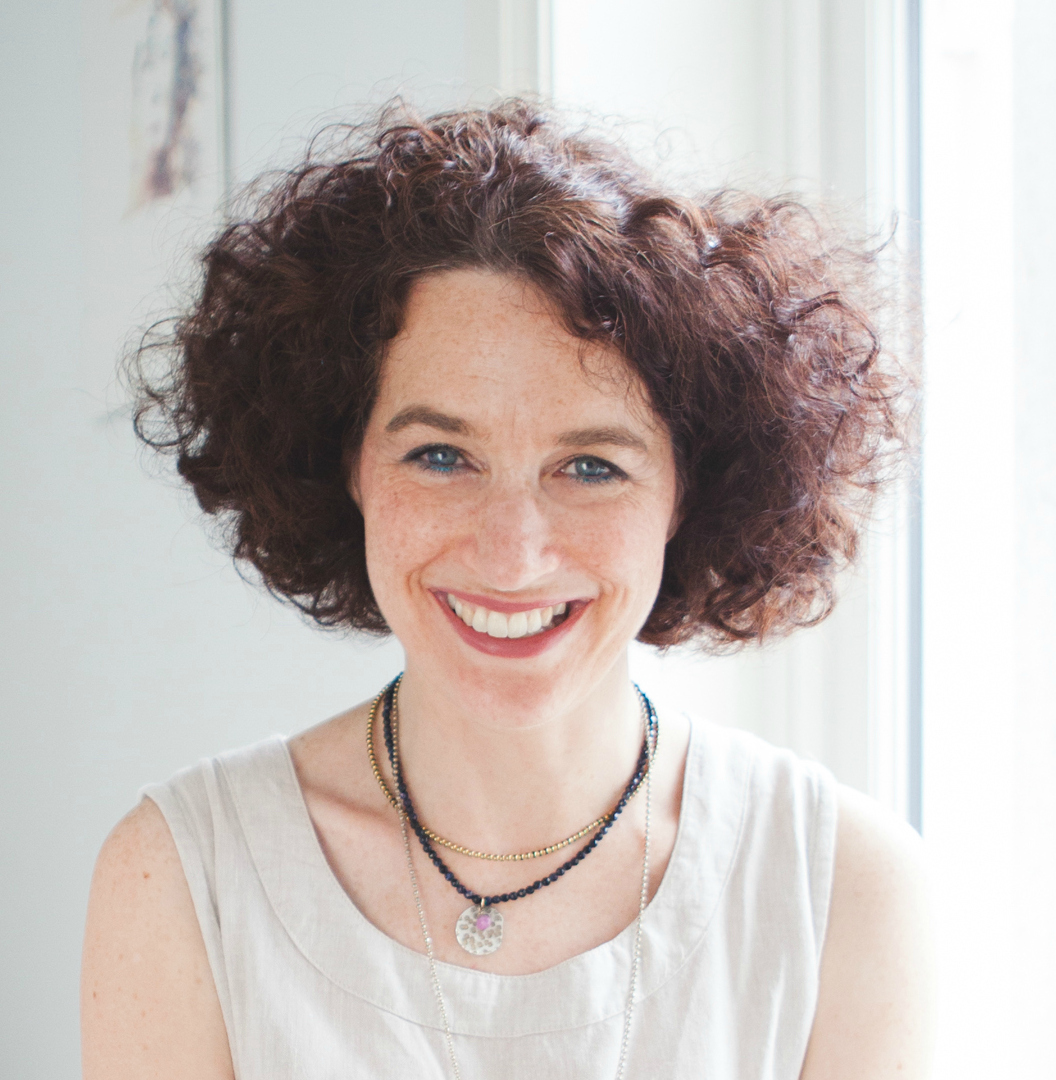 Architect B.Arch.MRIAI
RIAI Practice accredited in Conservation at Grade 3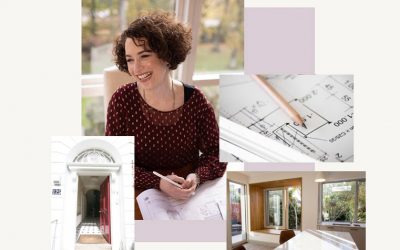 New Website!Hello and Welcome to our New Website launching the week of 17th February 2020! We are delighted to have a lot more of our work on show than was previously available on our last site. We are going with the spirit of getting things done and launching while...