A beautiful, light-filled family home, BER A Rating.  A modern 3 bedroom house inserted into a corner site set back from the road beside dormer bungalows. Designed around the garden, inside outside feel and great flow throughout.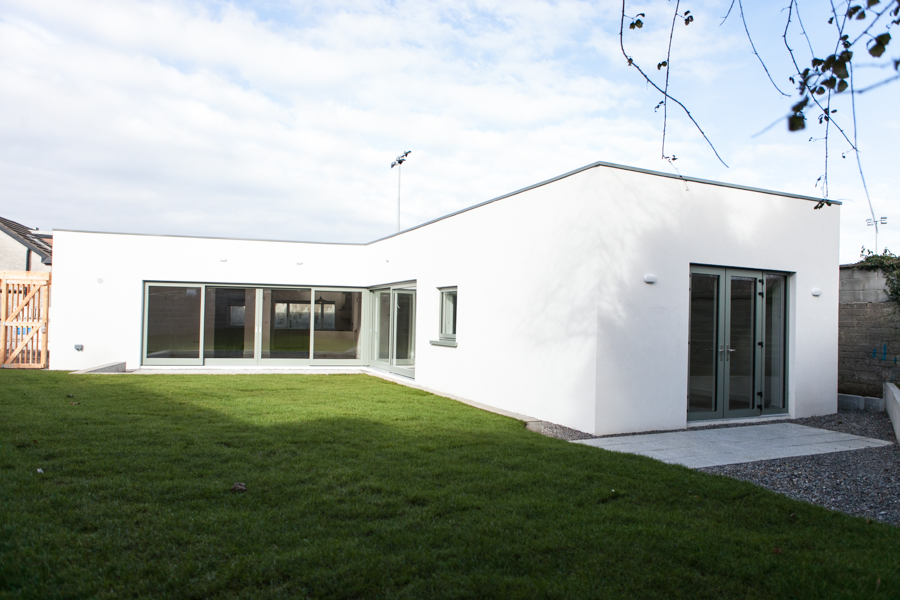 The original brief for this house was to design an energy efficient home for an artist where the open plan living-dining room would be used as studio space.  Later the brief changed to suit family use and be suitable for rental.
The site is tucked away and set back from the road, a quiet mature cul-de-sac of large dormer bungalows. Initially at pre-planning stage the planners were not too keen on the idea of a new house on this style but through careful design making sure that the house would be a discreet addition we successfully achieved planning permission on foot of a single application.
The single story courtyard feel of this house was selected as being an appropriate modern addition to a quiet cul-de-sac of circa 1950 dormer bungalows.  The house is set back from the road so as to be scarsely visible from it.  From the outset the clients were clear that the design was to be considerate of their neighbours' garden spaces and we took care to set back where appropriate and minimise overshadowing, ensure no overlooking or feeling of overbearing all of which are key objective in achieving a successful planning application result.
The inclusion of a covered carport came about as a response to a pre-planning preference from the local planning authority for the car parking area to look/feel like part of the house.  The slatted timber roof and gated wall to the garden provides separation and privacy between the driveway and back garden while allowing light to filter through.
Completed in 2007 the house achieved an A3 rating and would have achieved an A2 rating if a wood burning stove rather than electric fire had been installed.  The decision to go with the electric fire was made on the basis that it was felt to be the safer option for the rental market.
In addition to being highly insultated the house and achieving the neccessary air tightness standards the house is heated by an air-to-water heat pump and has a demand controlled ventilation system.  All of which combine to achieve the A Rating.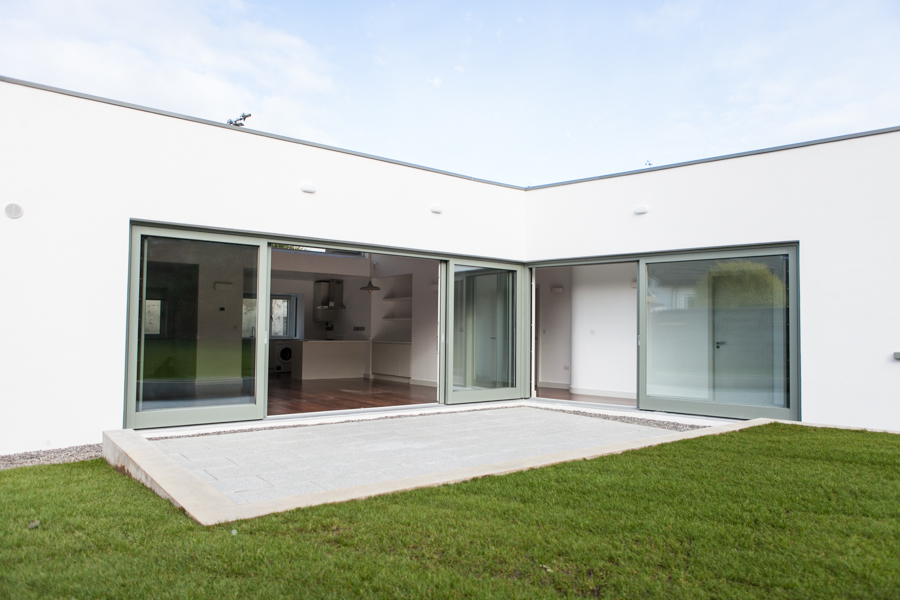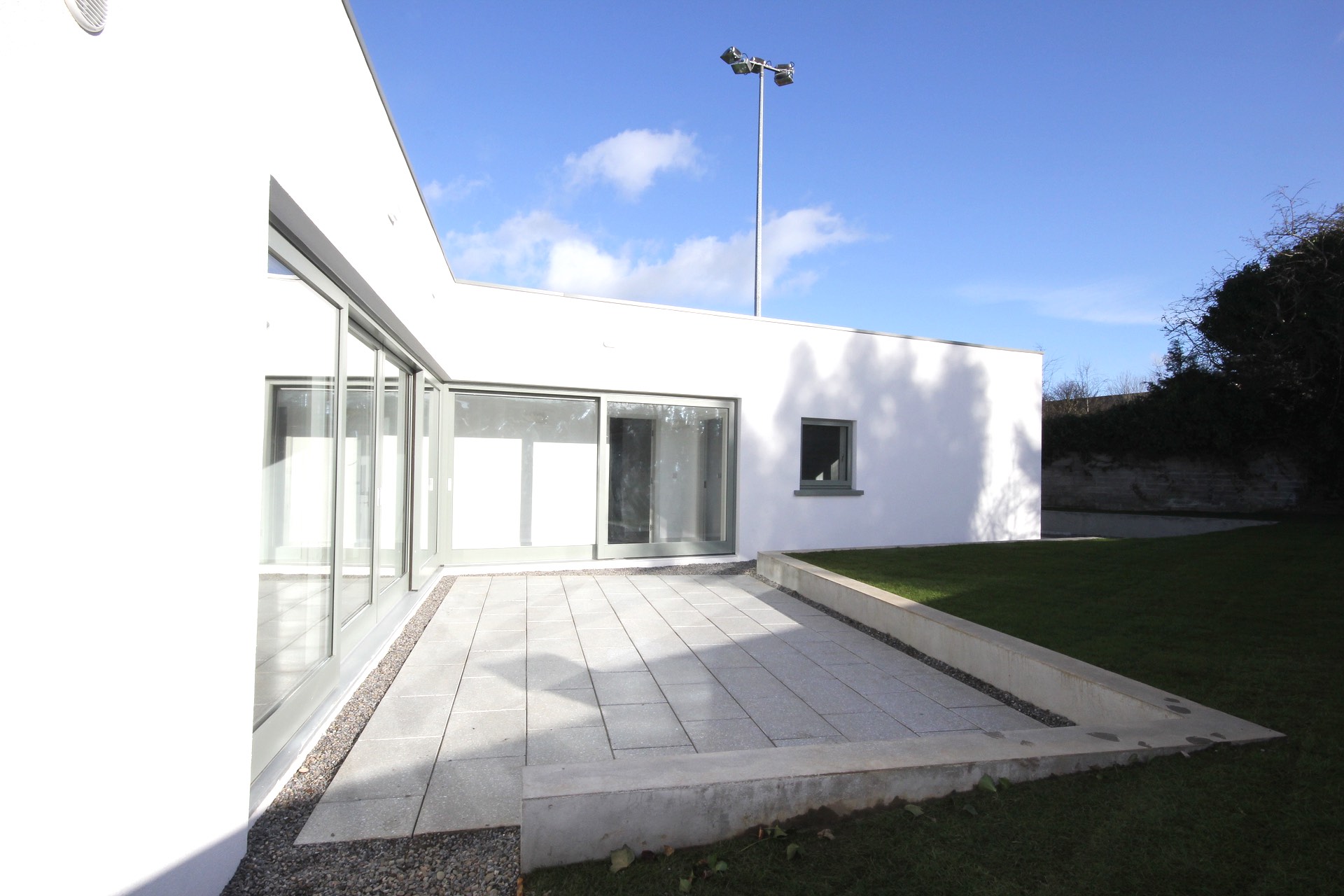 The use of extensive glazing to the garden coupled with glazed doors between reception rooms and circulation areas enhances the sense of flow and connection with the garden.
Originally designed to include brise soleil shading over the glazing to the patios to limit glare and along with cross ventilation would play a role in addressing possible heat gain.  In the end it was decided that future landscaping could provide shading if required.
Other design features of this three bedroom house include each bedroom overlooking a different outdoor space where if desired it would have been possible for these rooms to have French doors onto private patio/garden areas.  The master bedroom (with generous en-suite shower room)  has its own patio space that is connected back to the main patio by way of a path.
Discreet built in storage was incorporated into the design of the house to allow for ease of use and to give a sense of "clean lines" throughout.
The house has been designed so that it is accessible to wheelchair users and this includes a generous family bathroom.  It is a general requirement of building regulations that new houses be at least visitable by wheelchair users which normally means at a minimum allowing for the entrance area, living space and a downstairs loo being accessible which also makes good sense for family use in times of illness or when there is a new baby in the family – meaning there is space for the buggy /pram.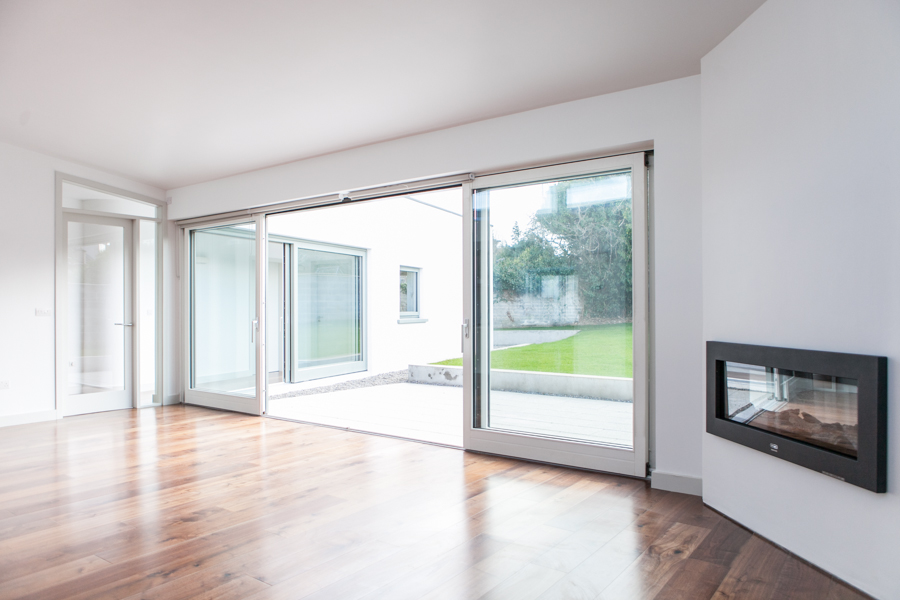 The overall result is a beautiful family home with lots of daylight and spaces that flow into each other be they inside or outside, plenty of storage, easy to use with high levels of thermal comfort while being energy efficient, good green credentials.
We are happy to say that this is the second project we have worked on for this family in addition to also completing another substantial project for a friend of their's (Dalkey Period House).
"Over the last few years we have worked with Tara on two projects, a renovation project and a new build where her professionalism and creativity in delivering solutions to what we wanted and what was made feasible made her a pleasure to work with.  Tara has a strong sense of design incorporating light, space and energy solutions complemented by an understanding of what is practical to make an attractive sustainable living space.  We continue to enjoy the result of her work and are very happy to recommend her."
Jillian & Joe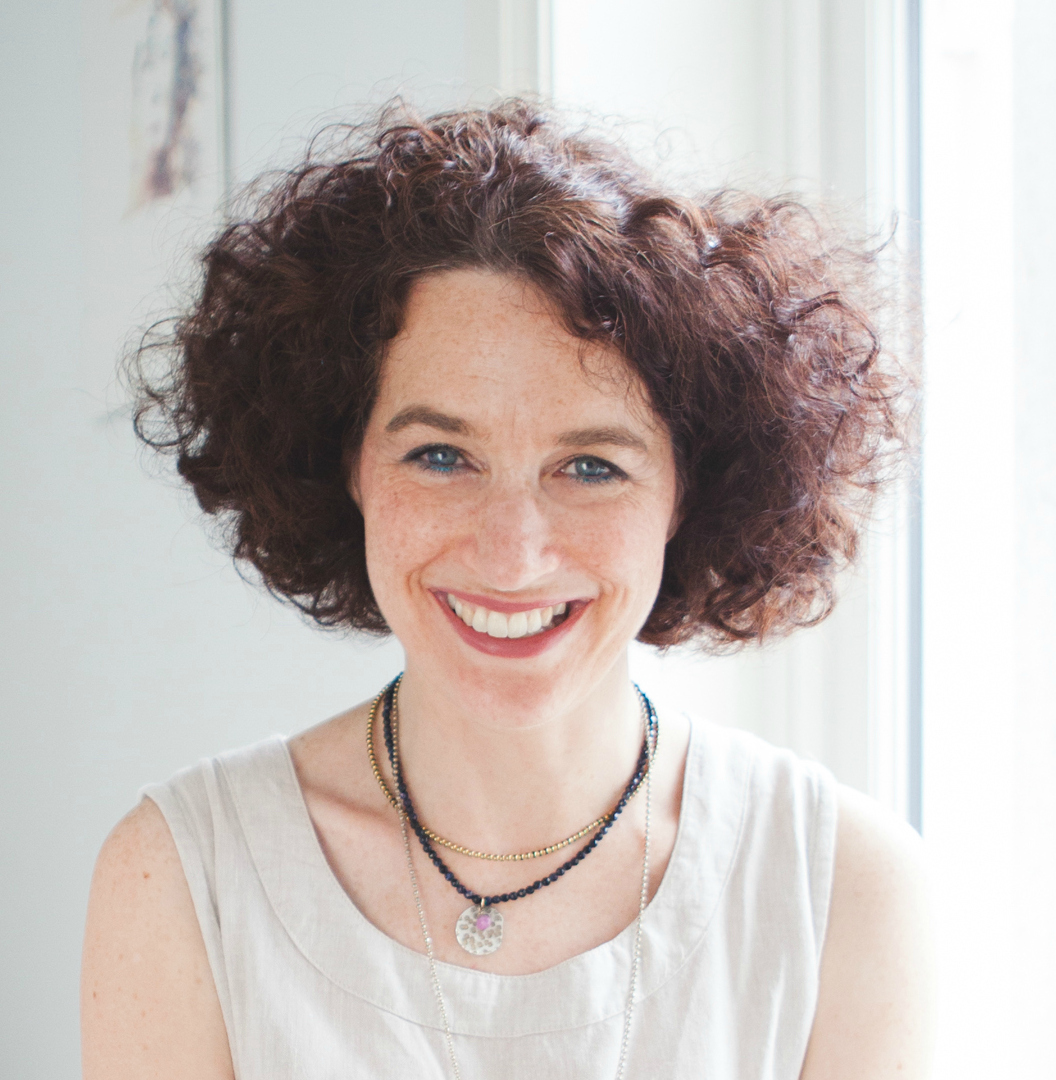 Architect B.Arch.MRIAI
RIAI Practice accredited in Conservation at Grade 3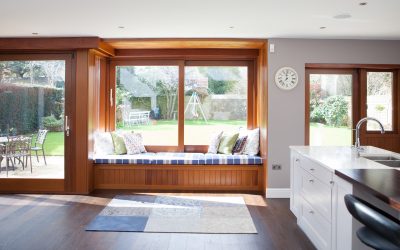 Feeling the Chill? As we experience the cold of winter are you struggling to keep your place warm, cosy and heathy? Are you busy blocking up wall vents to keep the draft (howling wind) out even though you know you shouldn't? Is it time to insulate your property or...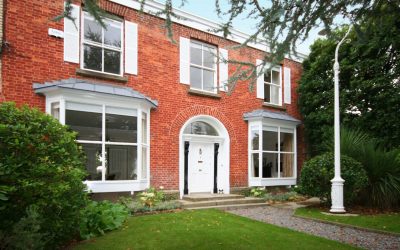 Repairs, Alterarations and Extension to a Family Home in an Area of Residential Conservation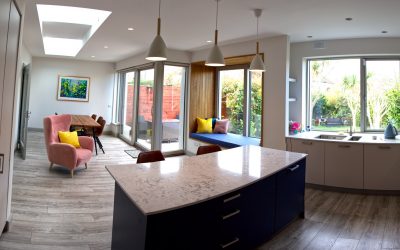 Glenageary ExtensionThe brief for this project was to replace an existing extension of very poor construction that was generally very cold and unattractive to the back, similarly miserable side passage enclosure with a new modern, bright, well insulated kitchen-dining...